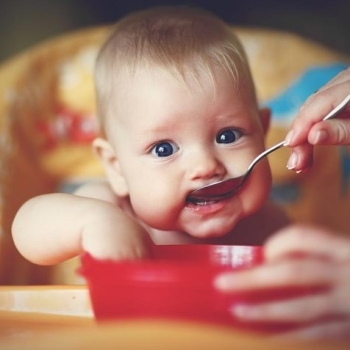 Is it possible to nurture, and care for children in a manner, which creates the desired physical ability and intellect? Yes, it is.! With good parenting, definitely and by adopting the golden science called Ayurveda too. Ayurveda has excellent procedures, which can be considered as Indian vaccination; that is "Swarnapashana", meaning administration of purified medicated gold for a child below 16 years, which is unique.
BENEFITS:
Increase resistance power | Benefits physically and mentally challenged children | Increases intellect Increases strength | Increases digestion and metabolic power | Gives long life and complexion
"Heard about Vedamarogya through my friend. Took an appointment and came for a body massage. Good place. Nice treatment room. Background music in treatment room makes to feel more fresh and relaxing. Felt very relaxed after the massage. Doctor was also very nice and kind. Educated me on my diet , like what to eat to be healthy. Thank you."
- Mr. Preetham P
"My wife and myself had a very relaxing full body massage. I recommend that people should experience such healer massage. Thank you Vedamarogya."
- Mr & Mrs Neil Mathais
"Excellent, Ambiance, treatment facilities and nice atmosphere. Well trained staffs. Near to city premises. Very good experience."
- Dr. Ismail
"Myself Sunitha Fernandes, from Mangalore. I had back pain since many years. One of my friends suggested me to consult Dr. Sachin Nadka at Vedamarogya Ayurveda Hospital. Satisfied consultation with Dr. Sachin and also I got excellent treatment for my back pain, very relaxing therapy. Treatment room environment is very good. Hygiene maintained at the best. Great atmosphere. Hospitality is also very good. I recommend people to visit Vedamarogya hospital and experience the wellness. Thank you."
- Ms. Sunitha Fernandes
" Yes….I proudly say " it is my hospital." Thanks to doctors & staff at Vedamarogya. Just because of your friendly, effective counseling & treatment which I have undergone.If I am happy today it's because of you. Today I am free from my mental stress & problems and leading a balanced life. Thanks ….. for your wonderful treatment. All the best"
- Mr. W.A Rodrigues
" I am very impressed and touched with the result oriented therapies that I experienced at Vedamarogya. The commitment, hospitality and professional approach from the Doctors and the Staff are very pleasing. Post Medication and moral support from the leading doctors at Vedamarogya are highly appreciated. It was a great experience at Vedamarogya throughout my therapy course. "
- Mr. Imthiyaz Ahmed C
Want to see our Hospital Photos
Ayurveda Multispecialty Hospital in Mangalore, successfully treating the patients with respect to Ayurveda traditions.